Pest control resources overview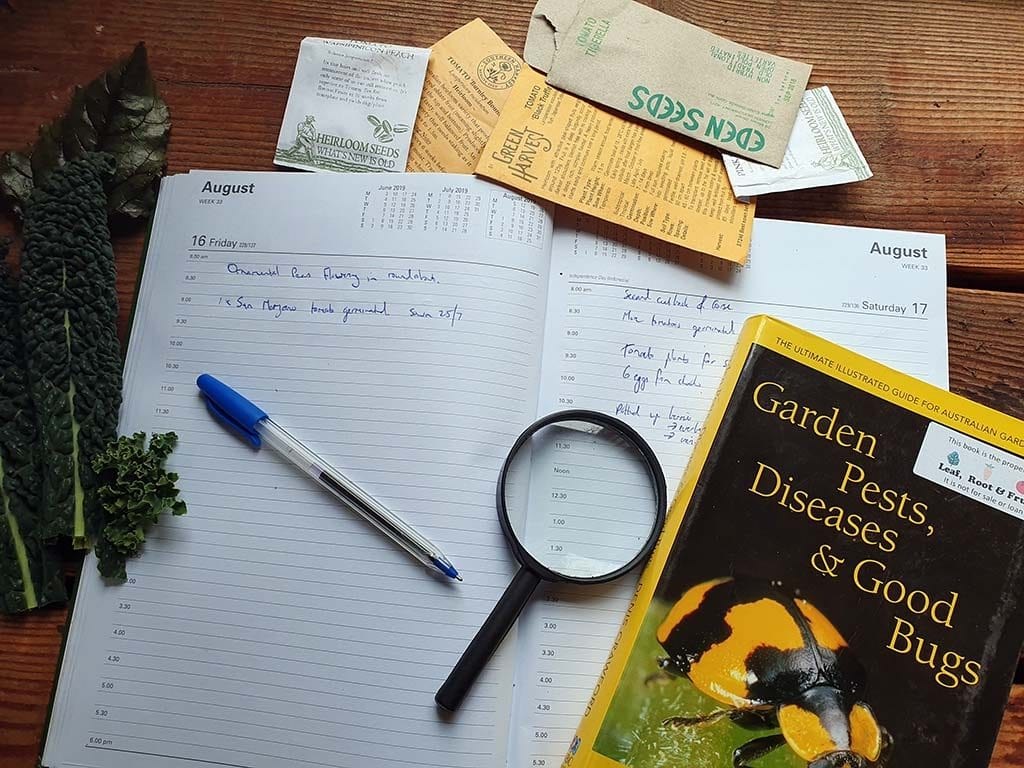 The most effective tool against pests is knowledge. The more you know about insects and rodents, the better prepared you are to keep them out of your home or business. Use the GSC Pest Management, Inc. site to keep up to date on pest control methods and techniques and to learn more about the pests that want to take over.
Looking for more resources about pest management? Take a look at this website to expand your knowledge.
Put us to work for you!
Organic vs. Conventional Pesticides
Integrated pest management since its conception has sought to take a holistic approach to resolving pest problems. Using cultural, mechanical, and environmental factors to achieve long term control of pests. When pesticide applications are required GSC prioritizes the use of materials and methods that are both effective and reduce the risk to public health and the environment. GSC employs the use of conventional or synthetic pesticides, and to understand this decision we first need to have a clear understanding of the difference between organic and conventional pesticides and their associated risks.
Organic pesticides are chemicals derived from natural sources, such as plants, animals, or minerals. For example, neem oil, pyrethrin's, and diatomaceous earth are all substances that can be found in nature. Organically sourced pesticides tend to be broken down more quickly by sunlight or rain or soil microbes.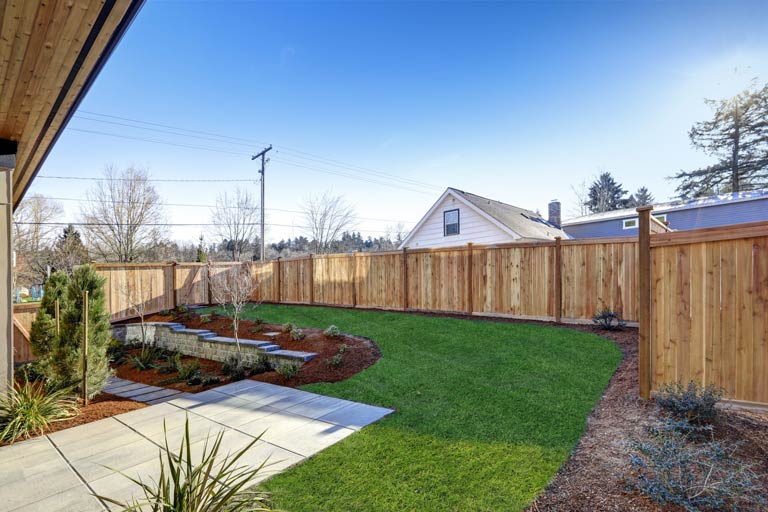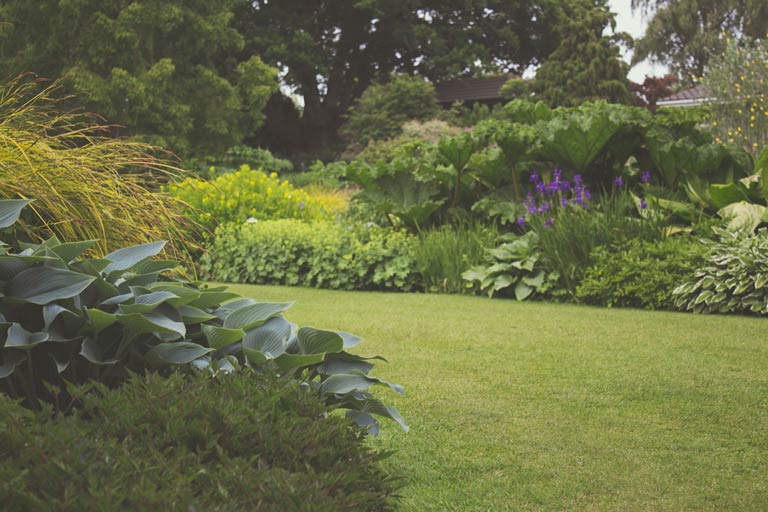 Conventional pesticides are substances that are derived from naturally occurring sources such as plants, animals, or minerals that then undergo a chemical process. This process typically affects the chemical structure to increase its stability or to inhibit a specific pest function. This allows them to not be broken down as rapidly and work longer than their organic counterparts.
Due to organic pesticides' natural origin and green beginnings, they are often looked on more favorably as being a safer option. However, these factors can be misleading. A natural origin does not provide any indication of the level of toxicity or risk. Some chemicals that are defined as organic carry the highest signal word "DANGER" on their label. Conversely, there are many synthetic products that only carry the signal word "CAUTION". Regardless of origin, pesticides can still be toxic in certain doses. It is always 
important to refer to the label and signal word when considering a pesticide for use.
Persistence in the environment is another consideration when people are deciding on the right pesticide to use. Organic pesticides typically break down more rapidly in the environment, but what does that mean when it comes to applications for the control of pests? A faster breakdown means it will take more applications to achieve the same level of control that is achieved through conventional products. This in turn leads to an increase in services and service costs, an increase in applications which leads to an increase in the total amount of pesticides being applied. As the number of applications increases, so does the risk of misapplication and chemical drift to non-target areas.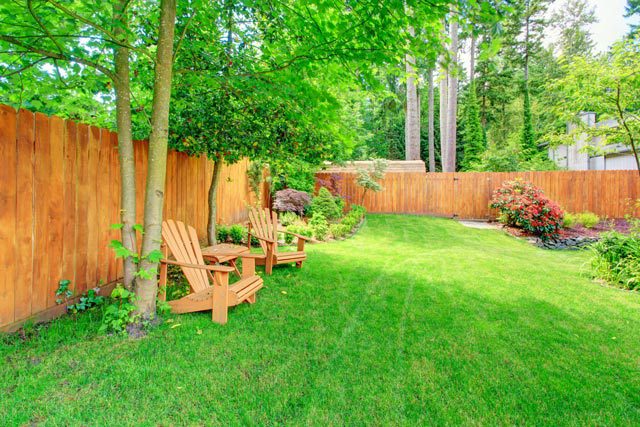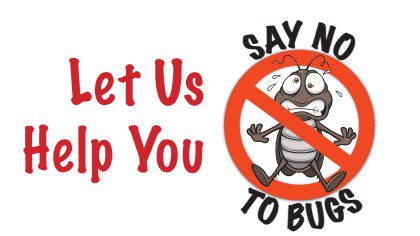 Conventional pesticides do persist longer in the environment that is true, but when applied properly and
in accordance with label specifications, they have been tested to cause no undue harm to people or the
environment. By utilizing products that have been specifically modified for the control of pests, we are
able to provide services at a more affordable price, limit the total amount of pesticides being applied,
and provide effective services in a way that won't negatively impact the health of our customers or the
environment.
In conclusion, GSC prioritizes the use of conventional pesticides, because we strive to provide our
customers with the safest and most effective solution to their pest problems. When pesticides are
understood and applied properly, we can mitigate their risk. Their persistence in the environment is part
of what makes them an effective tool for the control of pests. This is also why it is important to have a
trained professional applying these products.
For more information on Organic VS Conventional pesticides, check out this link.
Customer's Bill of Rights
Amendment I
A company may not require the establishment of any pest control programs or prohibit your right to exercise your best judgment in all matters.
Amendment II
You have the right to keep pesticides in your home and use them according to the label.
Amendment III
No pest control technician will treat your property without your consent and only in a manner as prescribed by the label.
Amendment IV
A customer has the right to be secure in their home against unreasonable pest inspections and Solicitation.
Amendment V
The customer is always right; the customer will not be charged twice for the same service; the customer is entitled to a complete refund if not satisfied.
Amendment VI
The customer has the right to speedy service by a well trained technician; the customer will be informed of the nature of the problem and given our recommendations for the safest most effective method of solving the problem; the customer has the right to a second opinion.
Amendment VII
All customer grievances, where the value of the service exceeds twenty dollars, shall be reviewed by the owner of the company.
Amendment VIII
Excessive or unsafe chemicals will not be used and non-chemical alternatives will always be considered; pests are subject to cruel and unusual treatment.
Amendment IX
No company policies shall conflict or be construed to deny the customer rights outlined herein.
Amendment X
The rights delegated to our customers and not prohibited by fairness and good reason are reserved to the customers.
Pest Control & Prevention Services
GSC Pest Management provides a variety of pest control and prevention services to residents and businesses throughout Southern New Hampshire and Maine.
Yard Treatments
Yard treatments are very effective at controlling mosquitos and ticks that rest in grass and green
growth around a structure and rec areas. Contact us about getting on a monthly mosquito control
program or about spring and fall tick control.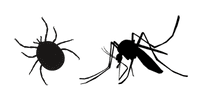 Barrier Treatments
A treatment around the perimeter of your home; 3 ft up the foundation and 3ft out will provide 2-3 months protection against invasive insects, such as ants, spiders, and yellow jackets, and more. Recommended in Spring and Fall for a full year of protection.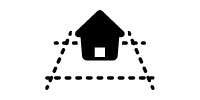 Spot Treatment
When it comes to the control for minor pest activity, a full service
program or treatment of the entire structure may not be necessary or
warranted. Spot treatments are a one time localized application for the
control of a specific pest.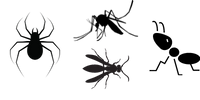 Termite Treatments
GSC provides both full liquid termiticide treatments and termite baiting systems. Our treatment programs provide a 15 year service agreement in case of termite reemergence with an annual termite inspection.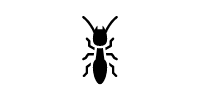 Rodent Control 
GSC provides services for the control of commensal rodents, which are
rats and mice. Our programs are designed around the needs
of each specific property in order to meet our customers' needs.  Ask us about our rodent flex and seasonal programs.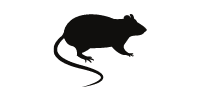 Wasp and Hornet Control
Wasps and hornets build new nests every spring and use them for one season. The location of the nest
can be problematic when in close proximity to human activity. Depending on species, nests may be in a tree, under an eve, in the ground, or in a wall void. Rely on GSC for safe and effective treatment options.